"Amplifying the Voices of Indigenous Peoples"
Global Report on the Situation of Lands, Territories and Resources of Indigenous Peoples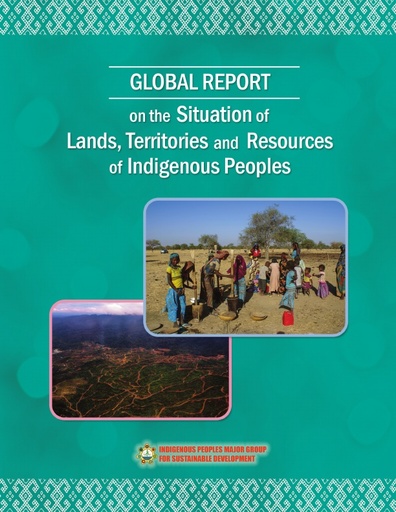 (Excerpt) The report on the current state of Indigenous Peoples' Lands, Territories and Resources (LTR) was prepared by the Indigenous Peoples Major Group (IPMG) to inform the implementation of global commitments to Sustainable Development and the various related processes for transformational change. It is a summary of regional reports written by indigenous researchers and experts under the guidance of the IPMG Global Coordinating Committee to stress the importance of securing the collective land rights of indigenous peoples, an imperative to achieve sustainable development for all. 
Indigenous peoples' intrinsic and reciprocal relationships with their land, territories and resources constitute the foundation of their identities and cultures, spirituality and values, health and collective well-being. Springing from these relationships with their homelands are their diverse contributions towards enriching nature, engendering diversity and maintaining balance with the natural world. Securing, renewing and nurturing these relationships with their lands, territories and resources amid unsustainable production and consumption, extractive industries and carbon-based development, marked by highly unequal power relations and social inequality, is the challenge indigenous peoples face around the world.....
This report presents stories from around the world about how indigenous peoples are facing contemporary challenges and contributing to sustainable development. We hope it will spur more attention and actions by decision makers and development actors at the national, regional and global levels on the centrality of securing the lands, territories and resources of indigenous peoples, if we are to save the only planet we all depend on. 
Joan Carling
Co-convenor
Indigenous Peoples Major Group for the SDGs
Indigenous Views on Sustainable Development
STATE OF INDIGENOUS PEOPLES LAND, TERRITORIES AND RESOURCES FROM NORTH AMERICA, ASIA, PACIFIC AND LATIN AMERICA & THE CARRIBEAN.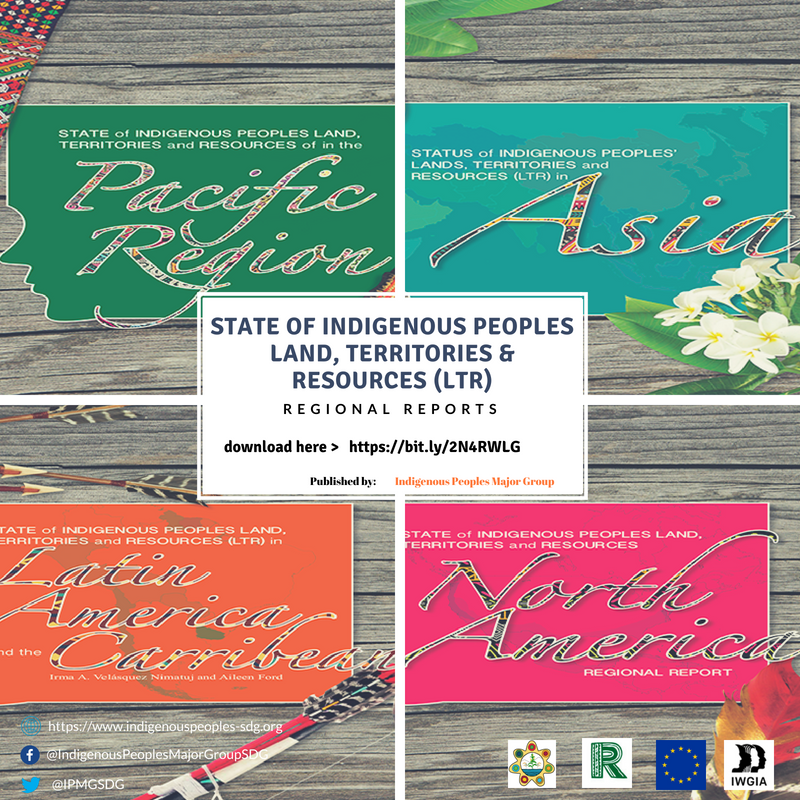 Download here > https://bit.ly/2N4RWLG

Published by: Indigenous Peoples Major Group

This publication has been produced with the assistance of the Rainforest Foundation Norway (RFN), International Work Group for Indigenous Affairs (IWGIA) and European Union. The contents of this publication are the sole responsibility of the Indigenous Peoples Major Group (IPMG) for Sustainable Development and can in no way be taken to reflect the views of the RFN, EU and IWGIA.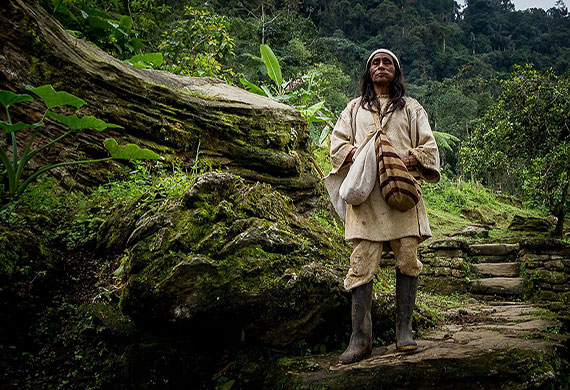 INTERNATIONAL SUPPORT IS GROWING FOR THE WORLD'S FOREST DEFENDERS
By Temo Dias
Indi
Read More
139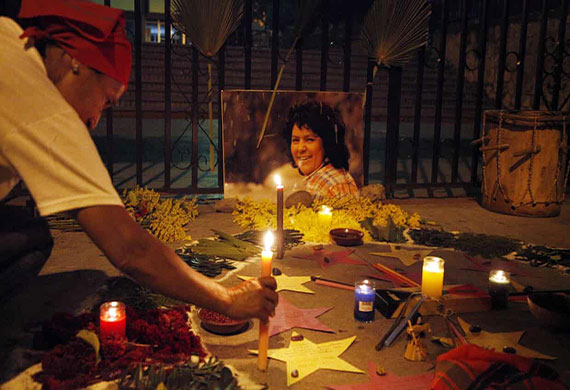 Analysts to compile database to track spike in cases, with female politicians and campaigners increasingly targeted
Read More
62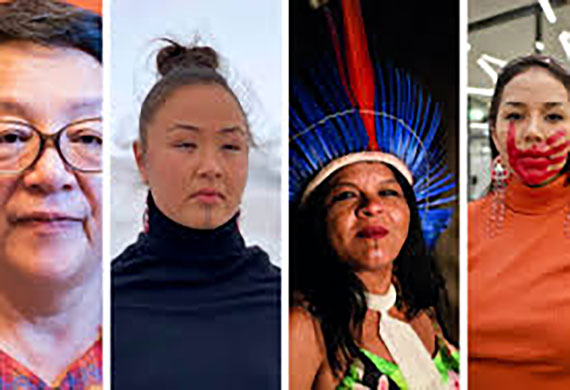 By Ming Chun Tang
How can rights contribute to a more just and sustainable future? At the upcoming Read More 173
Campaigns | #IPHRDsNotTerrorists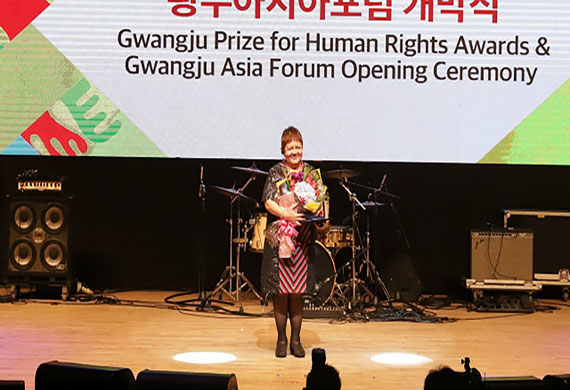 Joanna Cariño, a long-time champion for indigenous peoples' rights, is one of the many activists and human rights workers the Philippine g
Read More
254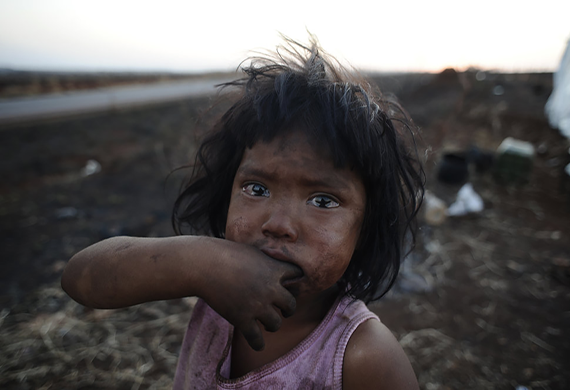 Smear campaigns, laws and even physical violence are used to stifle people trying to protect their land and way of life.
<
Read More
2031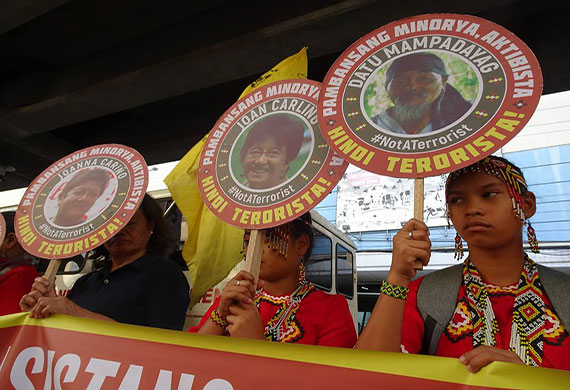 One day in March 2018, indigenous human rights activist and former member of United Nations Permanent Forum on Indigenous Issues (UNPFII), Joan Car
Read More
1095
Indigenous Views - a series of videos depicting how the SDGs can impact the lives of Indigenous peoples
370 million people in over 90 countries identify themselves as being indigenous. They represent humanity in all its diversity, but they all have in common the fact that they are the most excluded, discriminated, threatened and often the poorest communities worldwide.
While indigenous peoples make up 5 % of the global population, they account for 15 % of the extreme poor.
The 2030 Agenda and the Sustainable Development Goals (SDGs) represent an unprecedented opportunity to ensure that indigenous peoples are not left behind. The goals can also benefit from indigenous peoples' knowledge on topics such as community resilience and the environment.
Eight short videos have been produced focusing on the themes of a number of key SDGs, presented through the views of indigenous peoples from Bolivia, Colombia, Kenya, Nepal and Thailand and this video covers all topics.