"Amplifying the Voices of Indigenous Peoples"
Welcome to the website of the Indigenous Peoples Major Group for Sustainable Development!
This is one of our initiatives to make indigenous peoples more visible in the sustainable development agenda. We hope to generate greater awareness, attention and solidarity to the rights, aspirations and contributions of indigenous peoples to sustainable development.
Explore this website to know more about the IPMG, our views, activities, events and developments relating to indigenous peoples and sustainable development.
We also enjoin the public to use our social media channels—Facebook and Twitter.
We invite indigenous organizations and networks to be part of the IPMG as Affiliate Members.
In the coming months, the Spanish version will be set up.
Get in touch with us and be part of our journey for a better world!
Joan Carling and Roberto Borrero
Co-conveners, IPMG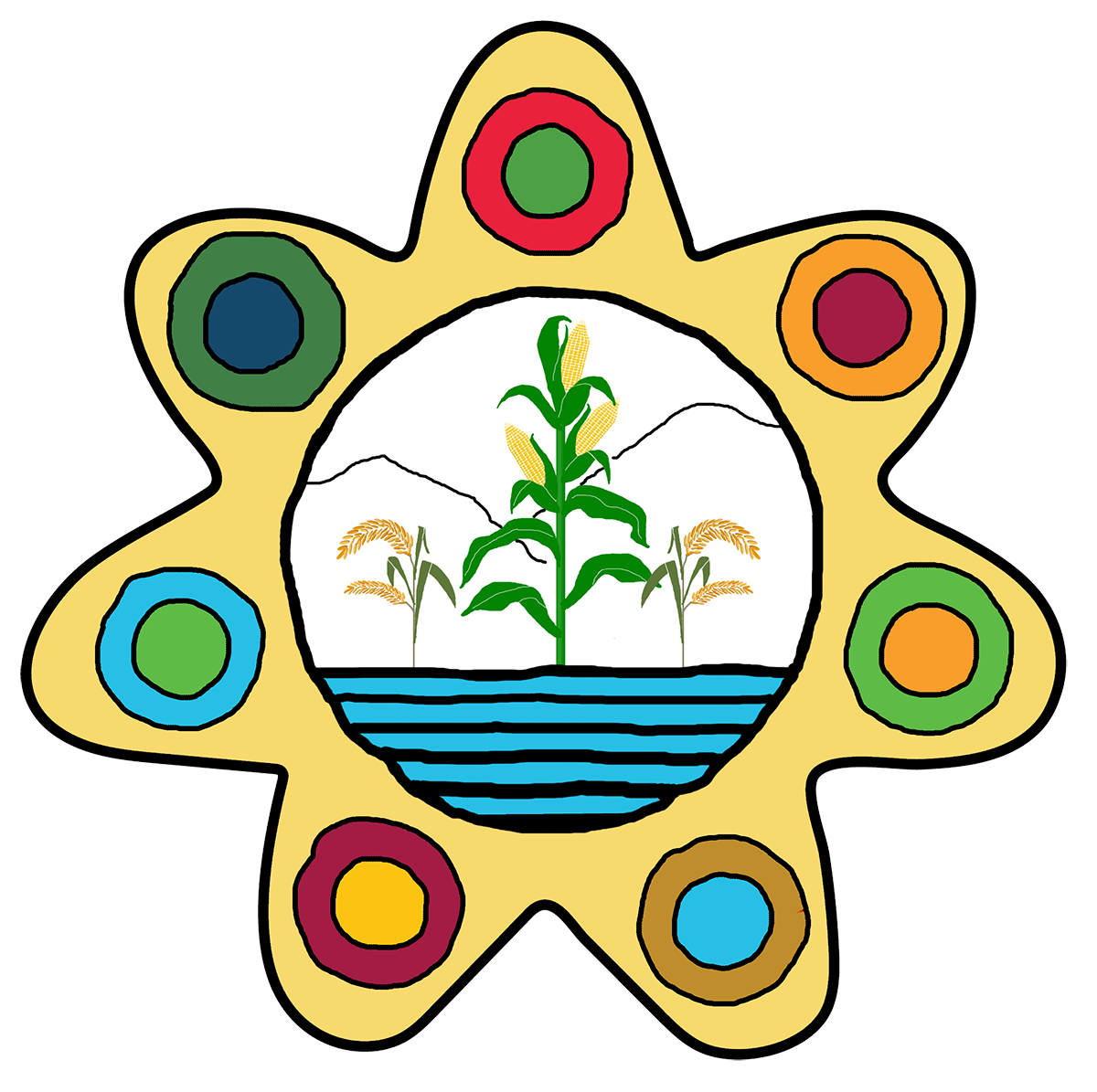 The outer layer of the IPMG logo symbolizes the sun while the seven "rays" represent the 7 global regions of indigenous peoples.
The corn and stalks of rice are integral to indigenous identities and to their food security.
The mountains and oceans (blue) are parts of indigenous peoples' territories that need protection for sustainable development.
The two circles in each of the rays symbolize the earth and the circle of life.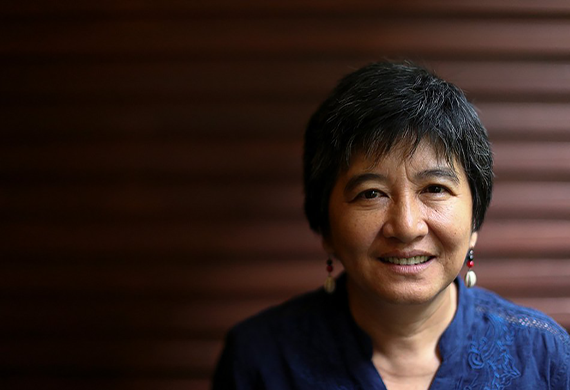 By Alisa Tang
CHIANG MAI, Thailand (Thomson Reuters Foundation) - A little over a decade ago, indigenous activist Joan Carling from the Philippines Cordillera region lost t
Read More
147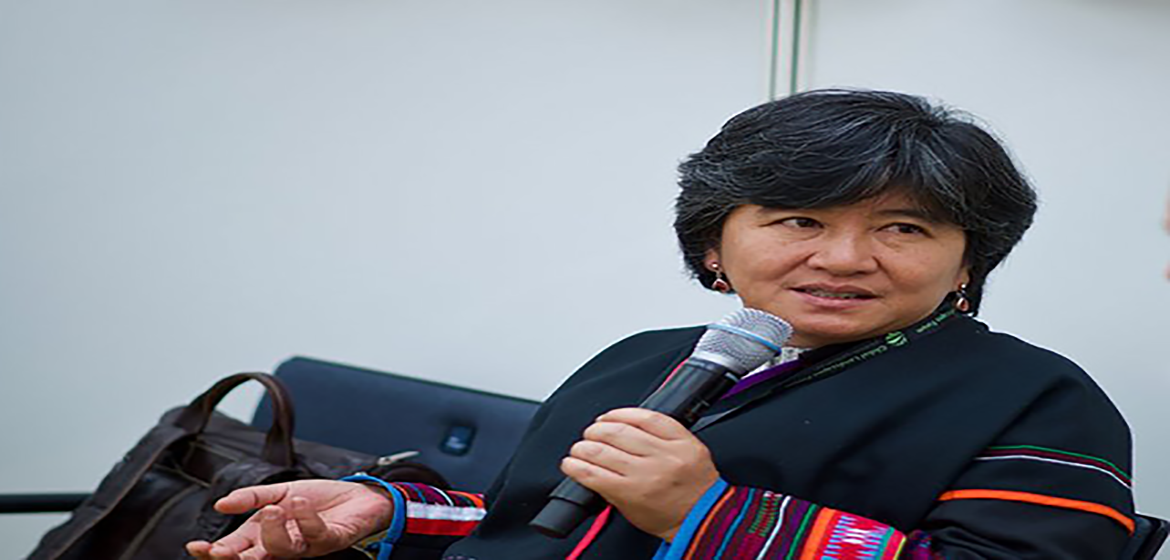 9th March 2018
It has come to my attention that the Government of the Philippines last month filed a legal petition to have a number of organizations, associations and persons declared as terrorist and o
Read More
54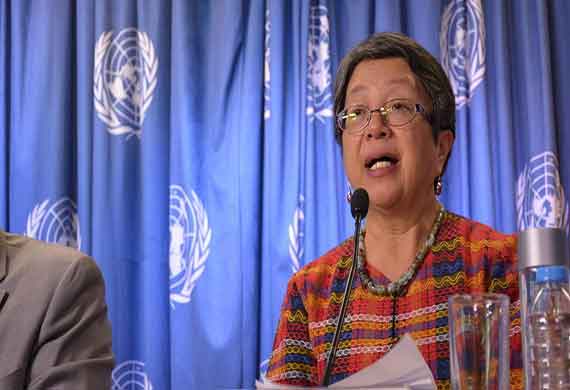 Indigenous leaders and UN Special Rapporteur on the Rights of Indigenous Peoples Ms. Tauli-Corpuz have been put on a terror list, issued by Philippines State Prosecutor, February 21st. "The Philippine governments reg
Read More
47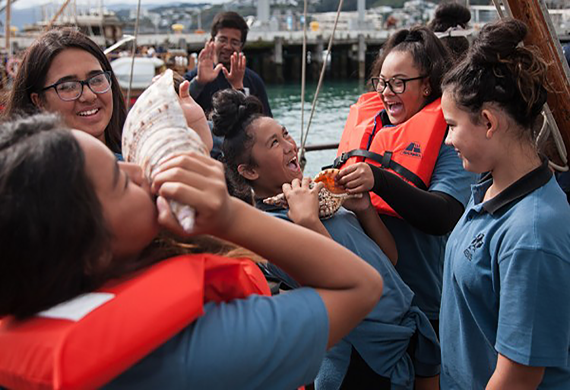 Migration journeys are a big part of the New Zealand | Aotearoa story. An education programme developed by SchoolFest, the education arm of the New Zealand Festival, is helping Kiwi students connect with the story of one of Aotearoa'
Read More
12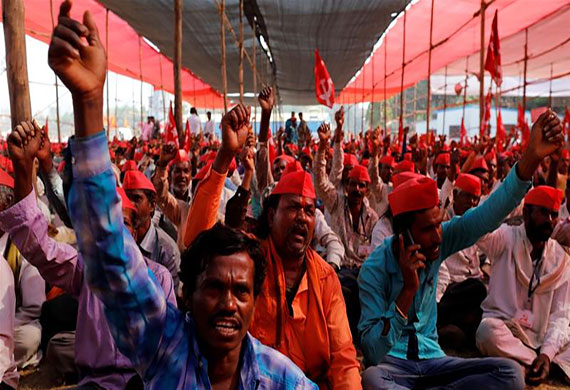 by Kiran Mehta
About 40,000 farmers camp in Mumbai, country's financial hub, to demand land rights and support for the farming sector.
Mumbai, India - Sumanbai Shingade walked for
Read More
23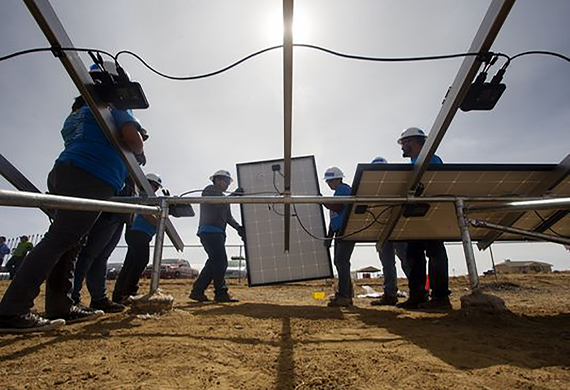 By Noel Lyn Smith
STORY HIGHLIGHTS
A total of 11 students spending spring break instal
Read More
22
Campaigns | #IPHRDsNotTerrorists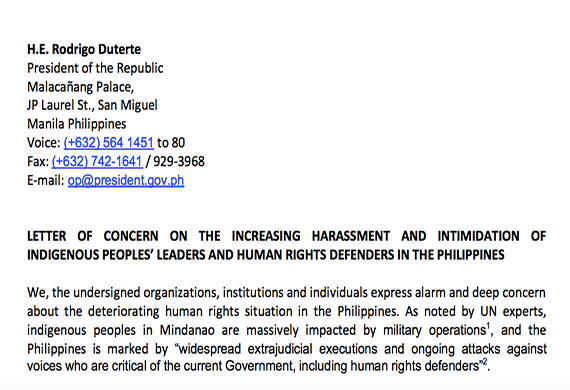 Dear Partners,
The human rights situation in the Philippines is deteriorating with the widespread cases of extrajudicial killings and ongoing attacks against voices critical to the government.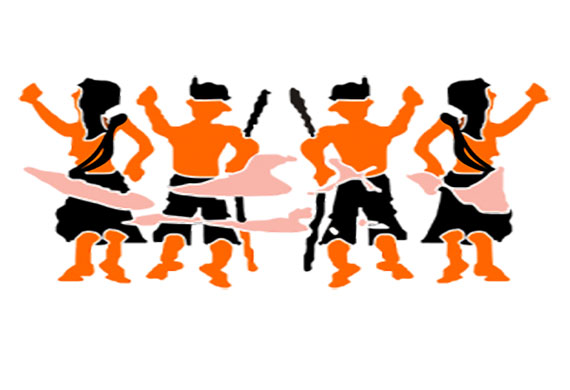 The Alliance of Indigenous Peoples of the Archipelago (AMAN), representing more then 2000 indigenous communities throughout Indonesia, condemns the recent action taken by the Philippines Government to criminalize leaders of the Philippines Indigen
Read More
27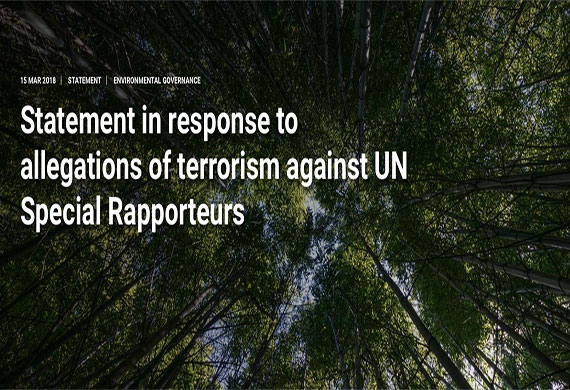 UN Environment notes with deep concern the recent accusations of terrorism that have been levelled against UN Special Rapporteur on the Rights of Indigenous Peoples, Ms. Victoria Tauli-Corpuz, Ms. Joan Carling, Focal Person for Indigenous Peoples
Read More
53
Leave No One Behind - SDGs and Indigenous Peoples
This animation video, titled "Leave No One Behind – SDGs and Indigenous Peoples", aims to introduce what is the Sustainable Development Goals (SDGs) for indigenous peoples. In the video, you will also find some of the demands of indigenous peoples across the world to make the 2030 Agenda slogan "Leave No One Behind" a reality and what IPs can contribute to ensure that the Goals are achieved without indigenous peoples being left behind. The video is produced by AIPP in partnership with the Digital Mixes in September 2016. (Credit: AIPP)